HEX/ProfiCNC Here2 RTK GPS
The Here2 RTK GPS receiver is a new RTK GPS module from HEX that provides highly reliable navigation. Using RTK, PX4 can get its position with centimetre-level accuracy, which is much more accurate than can be provided by a normal GPS.
Main features include:
Concurrent reception of upto 3 GNSS (GPS, Galileo, GLOSNASS, BeiDou)
Industry Leading -167 dBm navigation sensitivity
Security and integrity protection
Supports all satellite augmentation systems
Advanced jamming and spoofing detection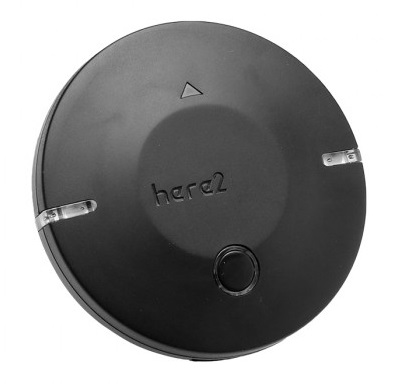 Purchase
Configuration
RTK setup and use on PX4 via QGroundControl is largely plug and play (see RTK GPS for more information).
If the GPS is not detected then update the Here2 firmware.
Wiring and Connections
The Here2 GPS comes with an 8 pin connector that can be inserted directly into the Pixhawk 2 GPS UART port.
The Pixhawk 3 Pro and Pixracer have a 6 pin GPS port connector. For these controllers you can modify the GPS cable (as shown below) to remove pin 6 and 7.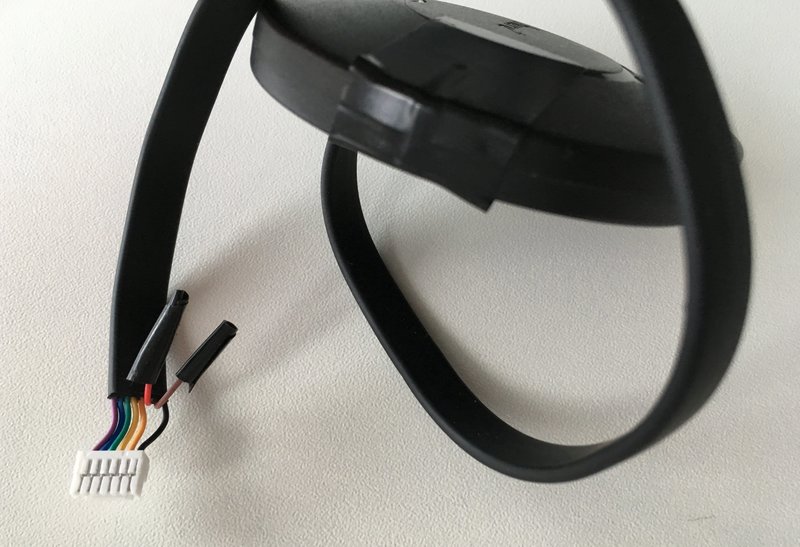 Pin 6 and 7 are for the safety button - these can be attached as well if needed.
Pinout
The Here2 GPS pinout is provided below. This can be used to help modify the connector for other autopilot boards.
| pin | Here2 GPS | pin | Pixhawk 3 Pro GPS |
| --- | --- | --- | --- |
| 1 | VCC_5V | 1 | VCC |
| 2 | GPS_RX | 2 | GPS_TX |
| 3 | GPS_TX | 3 | GPS_RX |
| 4 | SCL | 4 | SCL |
| 5 | SDA | 5 | SDA |
| 6 | BUTTON | - | - |
| 7 | BUTTON_LED | - | - |
| 8 | GND | 6 | GND |
Specification
Processor: STM32F302
Sensor

Compass, Gyro, Accelerometer: ICM20948
Barometer: MS5611

Receiver Type: 72-channel ublox M8N engine, GPS/QZSS L2 C/A, GLONASS L10F, BeiDou B11, Galileo E1B/C, SBAS L1 C/A: WAAS, EGNOS, MSAS, GAGAN
Navigation Update Rate: Max: 10 Hz
Positionaing Accuracy: 3D Fix
Time to first fix:

Cold start: 26s
Aided start: 2s
Reacquisition: 1s

Sensitivity:

Tracking & Navigation: -167 dBm
Hot start: -148 dBm
Cold start: -157 dBm

Assisted GNSS

AssistNow GNSS Online
AssistNow GNSS Offline (up to 35 days)
AssistNow Autonomous (up to 6 days)
OMA SUPL& 3GPP compliant

Oscillator: TCXO (NEO-8MN/Q)
RTC crystal: Build in
ROM: Flash (NEO-8MN)
Available Antennas: Active Antenna & Passive Antenna
Signal Integrity: Signature feature with SHA 256
Protocols & Interfaces:

UART/I2C/CAN: JST_GH Main interface, Switch internally.
STM32 Main Programming Interface: JST_SUR